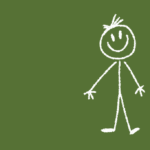 Wait?  What?!?  A designer position is opening at Media Two?  We haven't had a media designer within these walls since 2012!  We don't even know how to write up a description for this role, but here goes nothing!  The ideal candidate will:
-Be a mind reader.  Because we can't explain design, we need you to just know what we're talking about and magically design it.
-Probably not want to show the CEO a mood board or color swatch (he's color blind, and generally doesn't "feel" anything for mood boards).
-Have a true love of PC's – even if it needs to be masked by a Mac
-Have the ability to come up with amazingly cool ideas, under duress, and in a timely manner (preferably by the time you return to your desk).
-Be able to explain HTML5 and what happened to Flash
So if you already feel like you know "our type" and you're still willing to work with us, here's a few more qualifications and things we're looking for:
-Must have a sense of humor.  The fact you read past the first bullet points, you can probably proceed onto the interview process without reading further.  But humor us anyway, and let us know what why you can help crush us with the following:
-The role is built to be a paid summer position, with 20 hours a week going from June 1 to August 31st, 2018.  While technically it's an actual job, it might make for a great summer internship for someone that is a Senior in college.
-This is a paid position, with an hourly rate of $15.00/hour.  Hours are either 9am to 1pm or 12pm to 4pm.  Your choice, but they must be done within our offices, with no remote working for this.
-What we are ultimately looking for is someone who can collaborate with our media team to help design things like new business graphics for PowerPoint, updates in WordPress for our existing site, industry infographics, landing pages and some HTML5 banner ad development and potentially some informational video production if you possess the skillsets.
-We weren't kidding that we haven't had designers in here in years, so the first week will be helping us to update our Mac's with what software you'll need to get up and running seamlessly!
-The ideal candidate, in addition to a sense of humor, must be a self starter and independent worker.  While their will be collaboration, you will be the only designer – so you'll also need to be resourceful!
If this is something that interests you, we'd love to discuss with you further…   Please email michael.hubbard@mediatwo.net with your resume and an introduction, as well as what you think you can bring to the company.
---